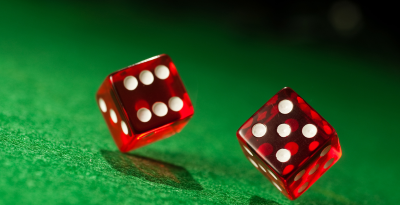 Betting has always been a favourite pastime for many people. While earlier there were land based casinos to satiate the itch of betting, now you have the online casinos that provide you the same entertainment. You can now play and bet online from the comfort of your home as the online casinos have introduced all the popular games that have been played at the land based casinos.
Roulette, poker and blackjack are among the most popular casino table games first converted in an online version, and lately in a mobile version too, promptly available on a smartphone or tablet at a touch of the screen. Which one of these games do you prefer? You already know, I do love poker, hands down 🙂
Roulette
Roulette is perhaps one of the most popular of the casino table games. When you think of gentlemen in a casino, the first image that would splash before your eyes would be that of people surrounding the roulette table. The red and black slots with numbers written on them are visible from a distance. The table has chips put in by the players. The sound of the ball rolling down the Roulette wheel when spun leaves you mesmerized. Therefore, there is no more classic casino game than roulette. Overall it is an incredibly easy game to play, and undoubtedly it requires luck more than strategy. People who like to play roulette like it for its simplicity, fun element and enjoyment quotient. They don't have to put a lot of thought into this and can relax while playing. Being an easy game, new players get easily attracted to it. They can learn the game quickly and enjoy it immediately.
Nowadays there are online casinos that even offer a live dealer feature. The best thing about having a live dealer when playing Roulette online is that you can ask him questions about how to play or any other queries or you can just chat a little bit. There are two main variants of Roulette; one is the American roulette while the other is the European Roulette. The rules in the two versions differ slightly and players can decide which variant of the game they wish to play. Your winning odds are by far better at the European Roulette by the way.
Poker
Another of the popular casino table games is Poker. As a card game, poker is liked by people from all over the world. There are Poker Tournaments held at offline as well as online casinos. There are several variations of poker. It is overall a very social game that people from different age groups can play and enjoy. While the game is basically dependent upon the cards that you get, it requires a good degree of strategy and skill. Therefore even if you can learn poker easily and quickly, the game requires a lot of practice to be mastered.
Blackjack
A staple casino game, Blackjack is liked for its simplicity and class. More people play Blackjack than any other game. The game is liked in land based as well as online casinos. The rules of the game have changed over the years, but the basic element of enjoyment has certainly remained intact. If you have a good memory and you are in a live casino and you are extremely sure you won't be caught, you can try to count the cards to bring down the house like the famous MIT team of the American movie 21.
All these popular casino table games can be found online. You can play for free at most of the casinos. However, if you wish to play for real money for more thrill and excitement and to satisfy your urge for adrenaline, you have that option as well.