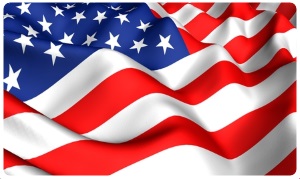 In the three U.S. states where it is lawful, there is no bonanza yet – and fortunately no huge scandal either.
Differently from what happened before these first attempts of legalization, now online gaming is matter of a usually serene and serious discussion. Yes, some lament its possible negative effects; yes, others complain about the lacking of consistent revenues to date; and yes, it's true that a few ones manifest both these, apparently contradictory, reactions. But the actual news is that online gambling rollout has been mostly uneventful and that is indeed a great news by its own, as it has removed from the worst detractors things to complain about.
Online gambling is not new. Folks have been gambling real money online for almost 20 years. In the UK, "remote" gambling (which includes sports betting, bingo and casino gaming) accounted for 16 percent of complete gaming revenues last year, up 11 percent since 2009. Comparing the U.K. to the U.S. is not straightforward – casinos account for only 16 percent of all U.K. gambling, while they represent about two thirds of all American gambling. But the U.K. surely supplies some insight into what sort of behaviors the United States could expect to find if more states legalize online gambling and when market will reach a greater maturity.
In U.S. online gambling is now legal in the three states of Delaware, New Jersey and Nevada. In Nevada, it is legal to use a mobile apparatus to bet on sports, or a computer to play poker; in Delaware and New Jersey, it is legal to play at US online casinos and poker rooms. Notice that you have to be physically present in the state to play. Therefore it follows that, unlike in Britain, U.S. legal online gambling marketplace is strictly tightened.
With online gambling mainly confined to poker, Nevada didn't expect to see a windfall. Anyway in 2014 about 9 percent of all poker was played online, that is a good point to start and to make some reasoning, also considering that it usually takes time for new technologies to develop popularity. For instance for decades slots play was a little part of all casino revenues and eventually slots came to dominate American gambling.
New Jersey, with a population of almost 9 million and a good established, even though pressured, casino gaming industry, might be a better location to search for signs of the way in which a more extensive rollout of online gambling might do.
Compared with Delaware and Nevada, New Jersey is an internet colossus. For most of this year, online revenues have been in the $11 million range monthly. What is interesting is that, in a marketplace steadily going down, online revenues have averaged only less than 5 percent of entire casino revenues – which may mean the marketplace has room to grow.
Until today this is the entire stage of regulation and if online gambling in the U.S. is to have a future, a slow rollout like this, unmarked by either sky high earnings or important conformity problems, may be the best thing. With this framework online operators are showing they can work within the exact same regulatory perimeter as land based casinos, that is indeed already a good result by its own.